Health & Safety Products
Safety Enhancements For All Environments
Creating Safety Solutions To Keep Everyone Safe
During these difficult times for our country, and our world, we are taking the health and safety of our employees, clients, friends, families, and everyone very seriously. We are complying with all government-mandated safety protocols, including social distancing, wearing masks, and increasing sanitization, among other things.
To help others, PFI Displays is pivoting to utilize our unique custom design and build capabilities to enhance safety in all types of environments. We are offering a wide array of barriers, plexi-shields, room partitions, and more to help enhance safety as the world slowly emerges from quarantine. You can see some of the ideas we have developed below, but we hope you'll contact us to talk about your specific needs. Stay safe; we are #strongertogether!
SAFETY SOLUTIONS WE OFFER:
Barriers

Room partitions

Plexi shields

Temporary wall/room dividers

Screening stations

Mobile room dividers

Business dividers, including restaurant dividers

Other safety enhancements

Customized safety environments for you
"When you come to the end of your rope, tie a knot and hang on."
-Franklin D. Roosevelt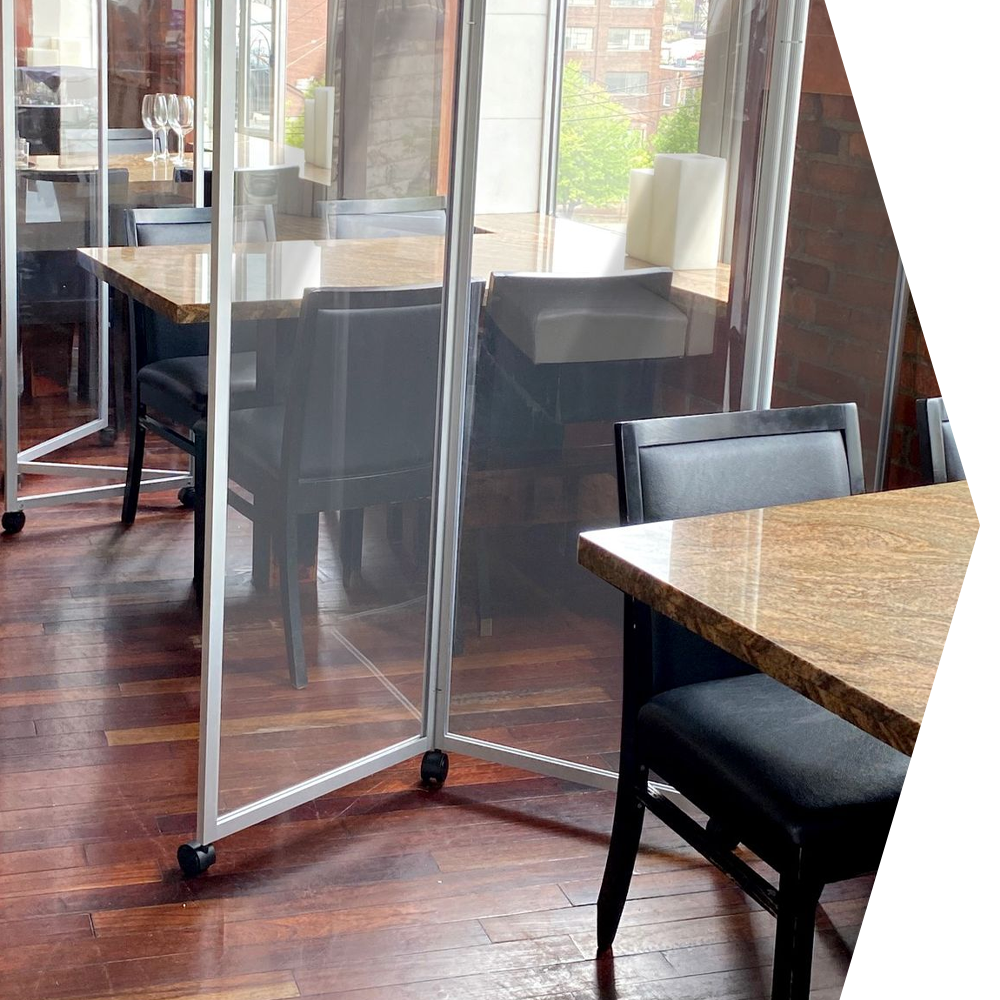 BENEFITS OF SAFETY SOLUTIONS FOR YOUR BUSINESS
Employees are more productive. Under OSHA guidelines, employers must create a safe working environment for employees. While this law was meant to protect employees from physical hazards, this can not be applied to germs as well. Your employees will be more productive with room dividers, partitions, and plexi shields in place. They won't have to worry about others if there is a protective layer between them and others at your place of business.

Customers feel safer and will stay longer. When there is a hanging room divider or another type of barrier in place, your customers will feel safer and will stay longer, resulting in more sales as well. Otherwise, if you don't have these safety enhancements in place, you risk either customers turning around and not patronizing your place of business or not coming back if they feel uncomfortable there.

Prevents a temporary closure. Many businesses are shutting down completely if a COVID-19 case has been reported at their business. This can be temporary, from a day or two, or can be up to two weeks. Either way, your business will lose revenue when your doors are shut, and your employees if they are hourly won't get paid. This is not good on all fronts. Thus, by investing with PFI Displays and our safety enhancements, you can drastically reduce the likelihood of this happening at your business.

Enhances your business reputation. When you implement safety solutions, you are sending a strong and clear message that you care about your employees and customers, which enhances your business reputation in the community. By taking every available precaution, you not only help to prevent the spread of diseases, which helps the community, but you also gain a reputation for caring, compassion, and strength during these times.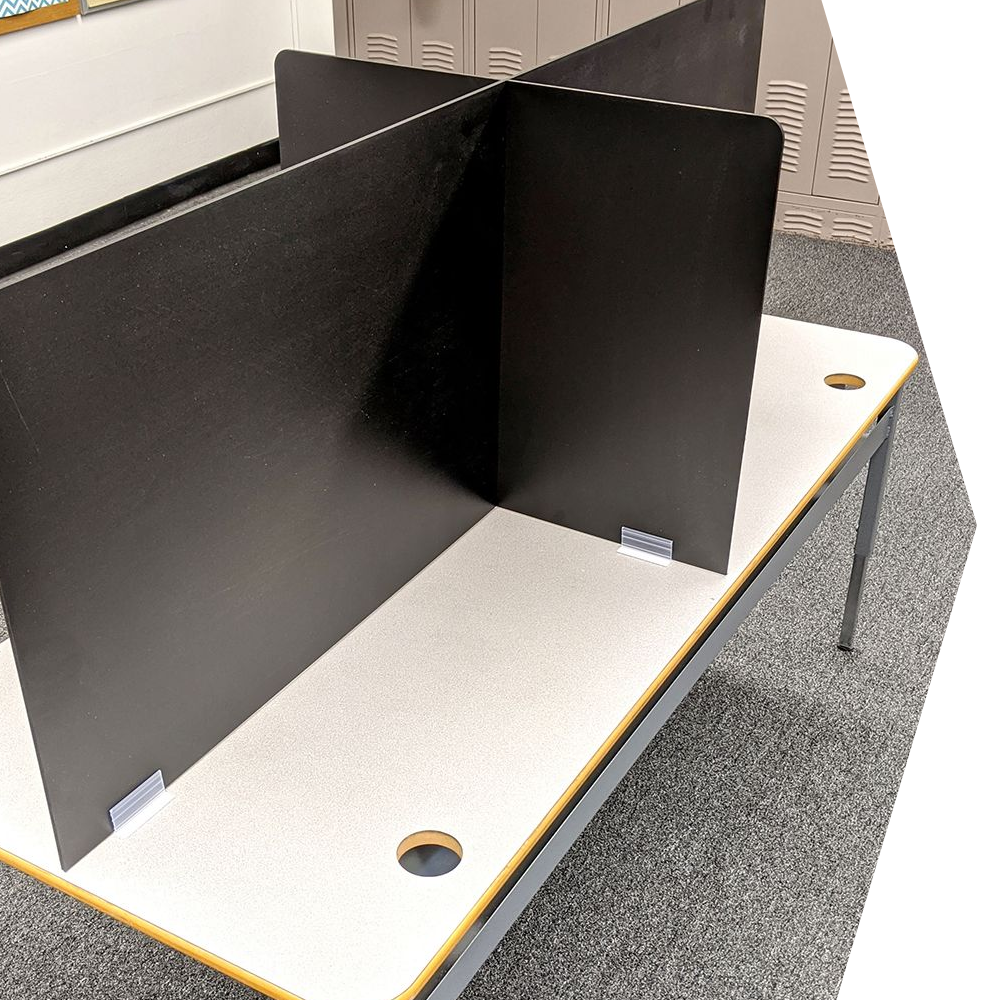 CHOOSE PFI DISPLAYS TODAY
PFI Displays offers the best sliding room and temporary dividers, as well as partitions and screening stations. We can customize all of our products to your needs. We serve schools, municipalities, gyms, restaurants, arcades, libraries, corner stores, grocery stores, and more. We are passionate about helping you to ensure the health and safety of your employees and your customers. Our barriers are made of the highest quality materials that will last and endure the bumps and bruises of people knocking into them. They offer everyone peace of mind. Easy to install and fast delivery available, our safety solutions are easy to sanitize as well. We offer rental options in case you only have a short-term need or don't want to purchase something you won't need in the long run. In essence, we can accommodate your safe working environment needs.
PFI Displays understands the need for reliable health and safety products for your business. Our team is standing by to help you not only survive this new environment, but also to thrive. Contact our team to get started today!