Custom Interiors
Branded Environments to Engage Visitors
Commercial, Retail, Office, Educational, and Specialty
From corporate lobbies to retail showrooms, museums to colleges and high schools, PFI Displays is recognized for its ability to design for the visitors' experience while creating an on-brand environment.
As a turnkey partner to our clients, we design a unique solution to their parameters, objectives, and challenges. We manufacture everything in our Northeast Ohio facility, which helps ensure an easy, minimally disruptive installation on site. Our mission is to come alongside businesses in order to get their message out there. After all, it's hard for customers to patronize your business if they don't know what you do or what you offer. We work closely with you to create a branding thread to follow throughout all of your custom interior needs, including retail displays, so your customer can learn your message in the blink of an eye.
In addition, PFI Displays now offers safety solutions for businesses to keep their employees and customers safe, from plexiglass partitions to safety signage and more. Contact our team to learn more today!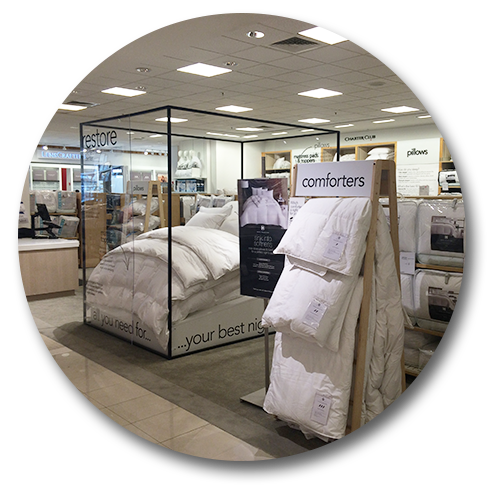 BUSINESSES WE HELP WITH CUSTOM INTERIORS
Schools, colleges, and universities

Hotels

Office buildings

Apartment complexes

Medical and dental offices

Real estate firms

Consulting groups

Construction businesses

Retail

Day spas

Law offices

Accounting firms

And more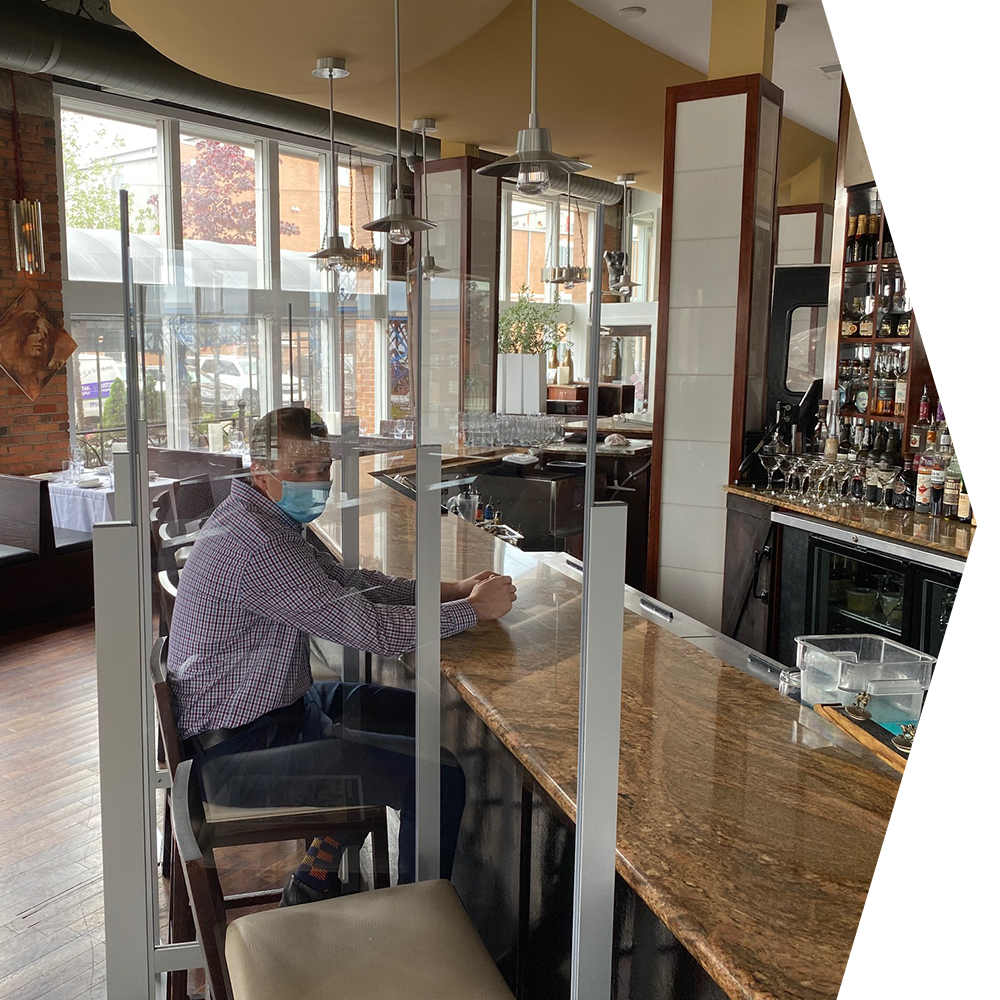 BENEFITS OF CUSTOM INTERIORS FOR YOUR BUSINESS
Stand out from the crowd. No one really wants to walk into a business and be greeted by four white walls. It subconsciously reminds them of a sterile, uninviting environment. By investing custom interiors with PFI Displays, you can easily make your place of business memorable and welcoming (don't underestimate the power of a "welcome" sign), and a place that your customers want to return to.

Creates a positive impression. While the exterior of your business is super important for curb appeal and creating positive first impressions, as a business, you have to keep that vibe going when your customers walk in the door. Custom interiors can help make a positive first impression by portraying your values and services in a visually appealing way.

Allows for seasonal variety. Customers love to walk into a business and be enveloped by the scents, sights, and feel of the holidays. From Thanksgiving and Christmas to Easter and the Fourth of July, having sights and decor that are seasonal puts customers in a good mood, making them more likely to linger in your store and buy more.

Helps with branding. Many small businesses underestimate the value of branding. Branding allows customers to instantly associate your goods and services with a logo so your customers know what to expect from your products and services. With a strong brand, you can continue to introduce new products and services and your customers will try it simply because they understand the value you offer. The best example is Apple. Anything they introduce will sell because their Apple symbol represents high quality, innovative technology. Let PFI Displays help you with your custom interior to help you brand your business better.

Helps with safety solutions. Creating a safe working environment is more than just throwing up a piece of plastic and calling it good. You still want to create value with customers even if it's with a room divider. PFI Displays can help you create tasteful barriers and partitions that can still speak to your business. Call to learn more today.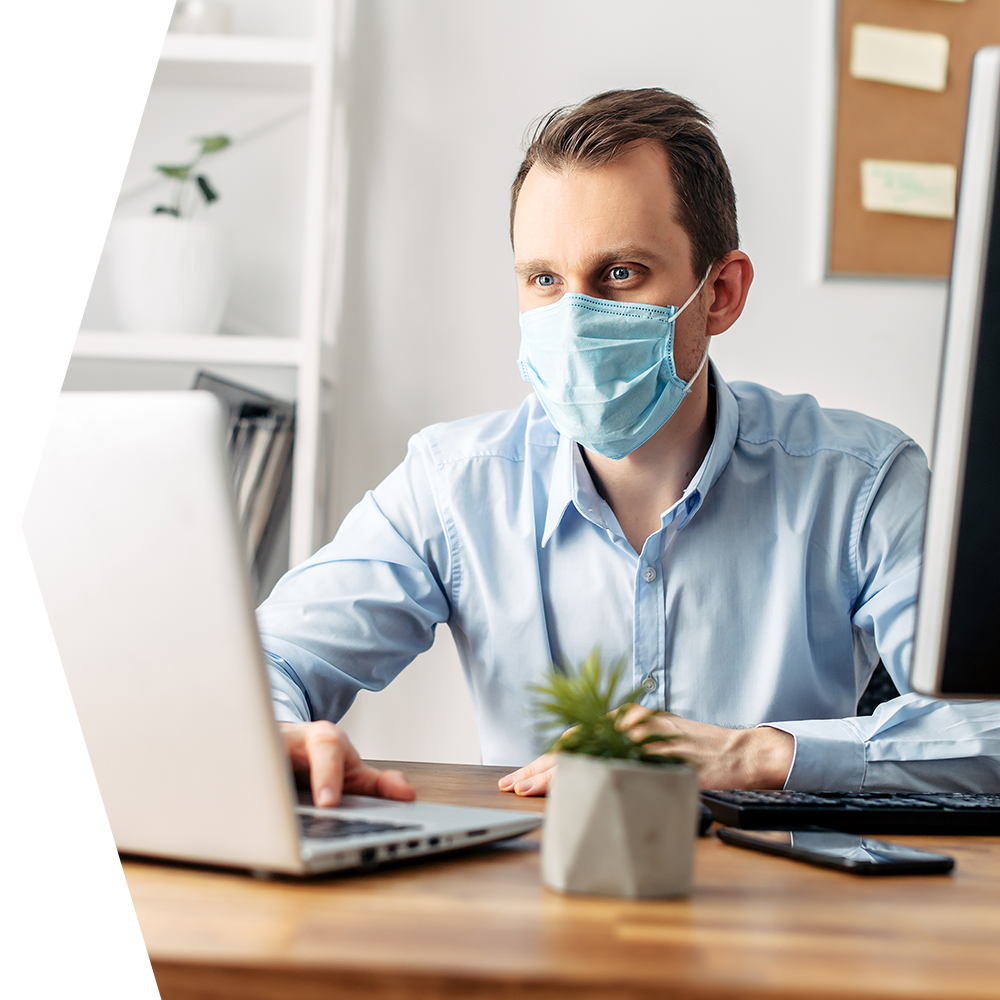 OUR COVID RESPONSE
During this COVID crisis, PFI Displays is using our unique skill set to create safety solutions for retailers, restaurants, doctors' offices, and anywhere public interactions occur. We are happy to contribute to the safety and security of our clients and our communities. From simple plexiglass partitions at cash registers or hotel check-ins, to partition walls in restaurants to help increase capacity, we can quickly adjust to your specific needs or ideas. Of course, workspace separations, safety signage, and other office enhancements also fall into our wheelhouse.
With the COVID virus showing no signs of leaving any time soon, we are committed to our community by helping you continue to do business in a safe manner. There is no place to hide from this virus (nor do we want to), so it's up to us to prevent its spread while still going about our lives. Our team is here to help in any way we can. Our mission is to help your business not only adhere to recommended guidelines for safety, such as adhering to social distancing, but to also ensure you are still engaged in branding, advertising, and promotion. Don't hesitate to call or write and start a dialogue today about how we can help. Call today!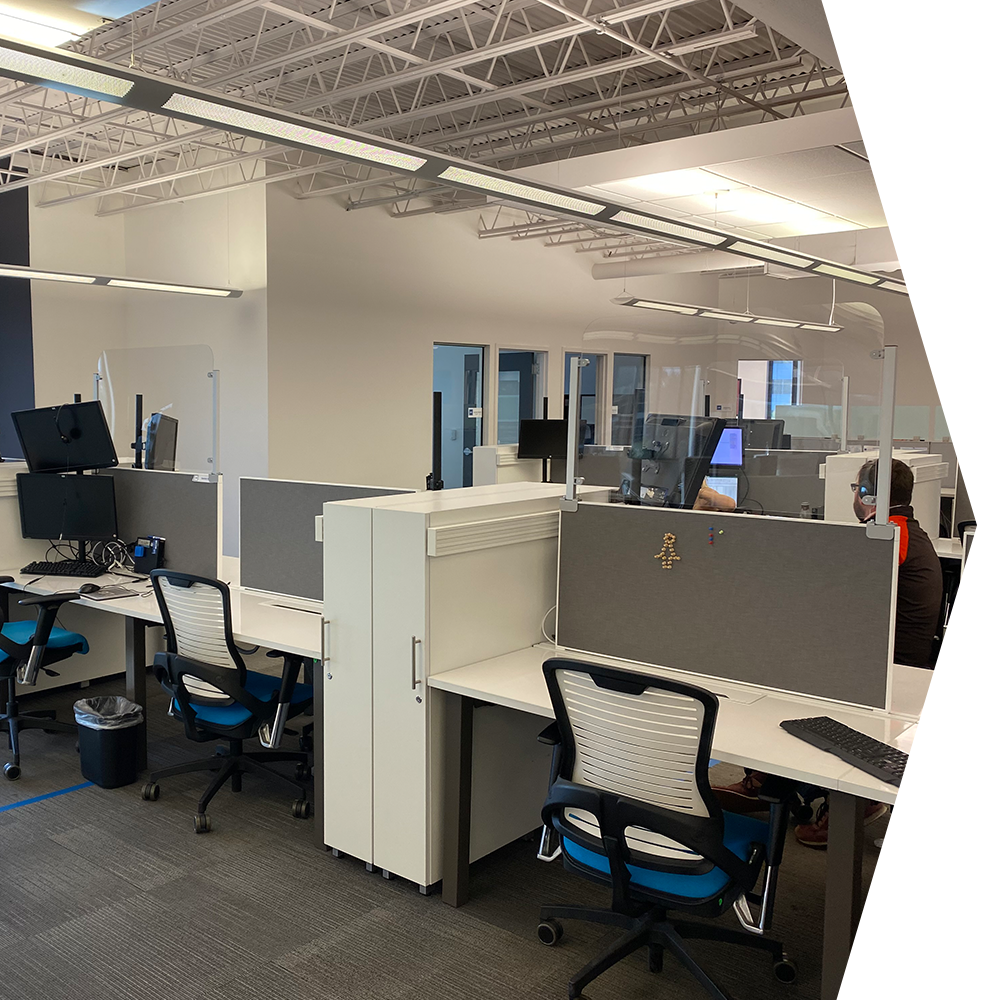 CHOOSE PFI DISPLAYS FOR YOUR CUSTOM INTERIORS TODAY
When you're looking to remodel your office, lobby, or conference room, you want a memorable look that speaks to your business and its mission. Perhaps you want to commemorate your history or a specific milestone your business has reached. By investing in custom interiors, you can create a unique look that not only can serve as a memorial, but can also serve as a reminder of what the future holds.
PFI Displays offers custom interior solutions for your business's needs. Whether your lobby is outdated and needs a breath of fresh air or you are a school, college, or university that wants to recognize donors, we can help. With our decades of experience, we can help bring your vision to life. By having a nice, comfortable sitting area for your customers to wait with a custom interior that speaks to your brand, mission, and values, you will further remind your customers or the value you bring to their lives. Contact PFI Displays for a custom interior for your office, school, or administrative building today!