Custom Interiors
Branded Environments to Engage Visitors
Commercial, Retail, Office, Educational, and Specialty
From corporate lobbies to retail showrooms, museums to colleges and high schools, PFI Displays is recognized for its ability to design for the visitors' experience while creating an on-brand environment.
As a turnkey partner to our clients, we design a unique solution to their parameters, objectives, and challenges. We manufacture everything in our Northeast Ohio facility, which helps ensure an easy, minimally disruptive installation on site. Our mission is to come alongside businesses in order to get their message out there. After all, it's hard for customers to patronize your business if they don't know what you do or what you offer. We work closely with you to create a branding thread to follow throughout all of your custom interior needs, including retail displays, so your customer can learn your message in the blink of an eye.
In addition, PFI Displays now offers safety solutions for businesses to keep their employees and customers safe, from plexiglass partitions to safety signage and more. Contact our team to learn more today!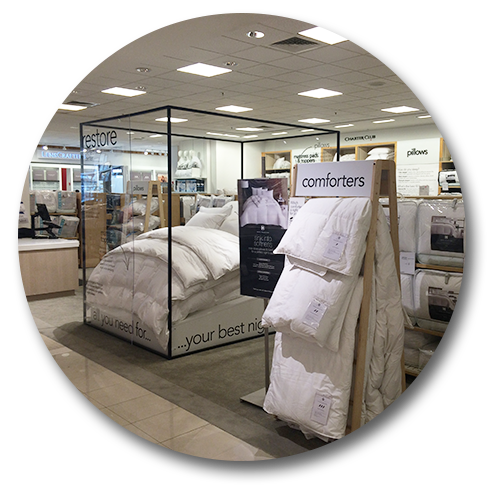 BUSINESSES WE HELP WITH CUSTOM INTERIORS
Schools, colleges, and universities

Hotels

Office buildings

Apartment complexes

Medical and dental offices

Real estate firms

Consulting groups

Construction businesses

Retail

Day spas

Law offices

Accounting firms

And more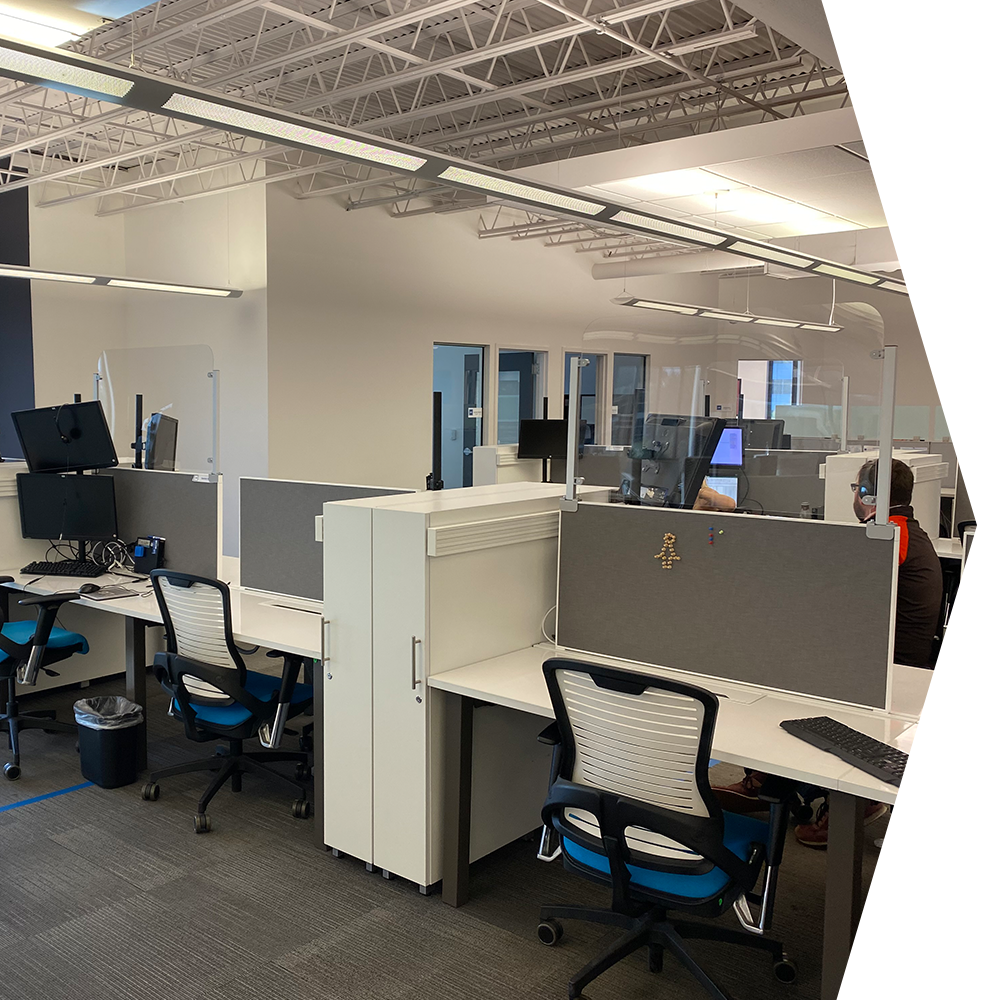 CHOOSE PFI DISPLAYS FOR YOUR CUSTOM INTERIORS TODAY
When you're looking to remodel your office, lobby, or conference room, you want a memorable look that speaks to your business and its mission. Perhaps you want to commemorate your history or a specific milestone your business has reached. By investing in a custom designed interior, you can create an on-brand experience that appeals to all your key stakeholders, from employees to customers, potential hires and potential clients.
PFI Displays offers custom interior solutions for your business's needs. Whether your lobby is outdated and needs a breath of fresh air or you are a school, college, or university that wants to recognize donors, we can help. With our decades of experience, we can help bring your vision to life.
Contact PFI Displays for a custom interior for your office, school, or administrative building today!