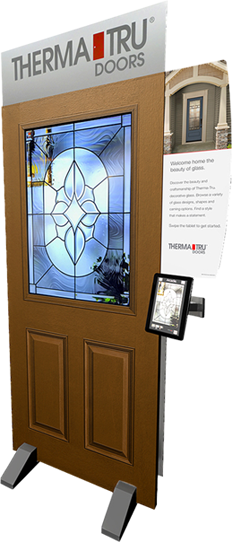 Immersive, Interactive Displays
Want to truly impress your customers and generate more sales for your company? Our displays and exhibits attract and engage your target audience. They encourage interaction and education to assist with the "path to purchase." We can be your turnkey, go-to partner wherever you need to compete and win: trade show floors, retail and showrooms, even your lobby, school, and everywhere you need an on-brand execution!
From Concept...
The design process is an ongoing evolution that lets us achieve your goals for your new exhibit or display, while staying true to your Brand DNA. Once you've approved the design, you'll find that we're even more detail oriented in the production process.
To Completion.
We keep you in the loop about material choices and color options, graphic proofs, and more. Matching your brand's PMS color, for instance, across different materials like tension fabric or halo-lit dimensional letters, is one of our specialties. And, when you come to PFI's factory to see your completed exhibit, you won't be the first one to say, "It looks even better than the rendering!"
Let Us Design Your Next Experience
It's easy to get started with PFI and once you do, you will be glad you did. We're a friendly, down-to-earth group that enjoys working hard for our customers. From the fun of an initial design consultation, the meticulous details required for engineering and prototyping, and all the way through fabrication in our two facilities, we keep you up to date and informed. Clients love getting photos from the factory of their new reception counter in process, or of the CNC machines routing the side panels for the new display. Once everything is done, you'll smile proudly as people compliment you on the new booth at your biggest show of the year. Or, you'll get phone calls from your dealers and retailers, telling you that the new merchandiser display is really pushing product out the door!